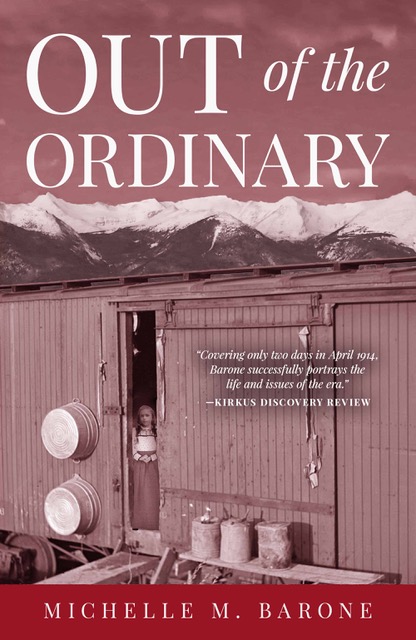 Author Michelle M. Barone takes the reader to the early part of the 20th century to the small coal mining town of Phippsburg, Colorado where the heroine of the story, Julia, wishes for something out of the ordinary to happen in her predictable and unexciting life.
The character of Julia, based on the author's grandmother, attends a one-room schoolhouse with other children in grades one to eight, including the town bullies, the Parker children whose father runs the local mine.
Teddy Parker plays a key role in Julia's story. When difficulties arise for the miners in nearby Ludlow, Julia finds herself in the challenging position of being the only one who can prevent a similar disaster at the local mine.
Readers will learn about the strength of Julia's character and the labor struggles in Colorado's history.
The book includes historical documents that provide the backdrop for the story. Readers can see an actual account of the 1914 armed struggle known as Ludlow Massacre, as well as photos, a personal note from the real Julia, and memoirs about one-room schoolhouses.
To purchase this book click here!