Children's Author and School Principal
MICHELLE M. BARONE
Presents 2 "must have" books for your school library
and your 3rd-5th grade classroom libraries.
Welcome to Michelle Barone's Homepage
Michelle's first book, Out of the
Ordinary was nominated for the Newbery
Award.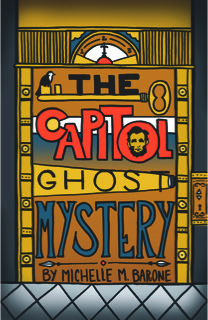 The Capitol Ghost Mystery
is on the 2011 Colorado
Children's Book award list.
Do you look for compelling
historical fiction to
entice young readers?

Are you focused on
increasing your students
reading at home and at
school to improve literacy
skills?
Do you use great books as
mentor texts to teach writing?